Your DC or Warehouse Design
It Can Be Your Competitive Advantage or Achilles' Heel
Are you confident that your distribution centre or warehouse design is optimal? If not, it's likely to be costing money for your business—possibly lots of money. Even small design flaws in an existing warehouse can create bottlenecks in your supply chain or harm logistics efficiency.
The only thing worse than suboptimal design in a current facility is a mistake in the design or layout of a new one. The costs of commissioning a new warehouse are substantial, so if you want your next warehouse to pay for itself, there's no room for complacency over its design and layout.
In warehouse design, "good enough" could be a costly concession to unwanted logistics costs and complications.
Chat to our warehouse consultants located in Sydney, Melbourne, Brisbane, Perth, Bangkok and Vietnam today.
Our warehouse consulting assignments have ranged across the world and include countries such as Argentina, Australia, Brazil, Cambodia, China, Egypt, Fiji, Hong Kong, Indonesia, Japan, Korea, Laos, Malaysia, Mongolia, New Zealand, Papua New Guinea, Philippines, Singapore, Thailand, United Arab Emirates, United Kingdom, United States & Vietnam.
Who Has Time for Perfect Warehouse Design?
Perhaps your company, like many others, has no in-house expertise in warehouse or DC design.
Maybe your warehouse layout was once optimal, but now you know it needs an overhaul.
You might be considering a new warehouse, but wondering if your existing premises could be optimised for a few more years use instead.
Are you planning a new layout in your warehouse, but worried about the advice offered by equipment suppliers?
If your logistics costs are creeping up or your productivity is falling away, your warehouse layout or design might be a contributing factor, but how can you confirm it?
The concerns and questions above are typical of those we hear from warehouse and distribution centre operators in the regions where we practice logistics consulting. In the thick of things, it can be hard to tell the wood from the trees—or the wasted capacity from the well-utilised
Optimal Warehouse Design: What Are Your Options?
You know your business and its supply chain—and you know which elements of warehouse design and layout are best suited to it, but the gap between good enough and optimal can be a costly one.
Do you have total confidence in your in-house logistics professionals to plan your warehouse layout for total efficiency, or to design a new facility that will not lose effectiveness after a few years?
If so, and you have sufficient resources to give your design the time and attention it needs, a little common sense and some design experience in your team should ensure better than average results.
In our experience though, mistakes are easily made, and can be expensive to rectify, or otherwise generate excess cost or productivity shortfalls for years to come.
Or you can get some seasoned warehouse and DC design expertise on side…
Logistics Bureau's team of supplier and vendor-agnostic warehouse consultants can help you ensure a flawless warehouse design process, preventing small errors from generating big costs. Our comprehensive range of services include:
Improvements to an existing warehouse
Cost / benefit studies of different technologies
Help with warehouse analysis
Detailed Warehouse and Materials Handling Design Layouts on CAD Drawings
Expert Equipment Selection advice
Assistance in Supplier Negotiations to ensure costs are minimised
System Integration and Project Management
Process Design and Staff Training
Complete distribution network design
Warehouse facility design, layout and operations audits
Our team combines decades of experience in determining optimal warehouse location, exterior and interior design, and layout, with sophisticated modeling and simulation tools. We leave nothing to chance, and with our help your distribution centre will be optimised according to your objectives and performance specifications.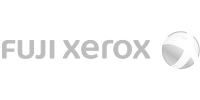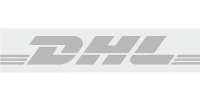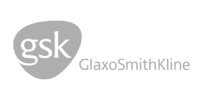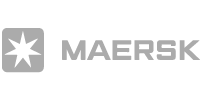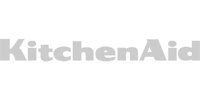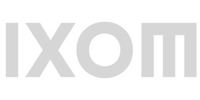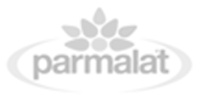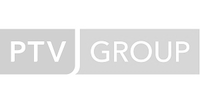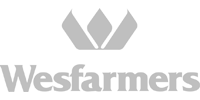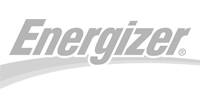 Warehouse Design Case Studies
Distribution Centre Working Life Extension
A home improvement retailer in the FMCG sector was operating a 136,000-square metre (1.4 million square feet) national distribution centre. The facility was struggling to manage the throughput required to service the company's store network.
We performed an analysis of the DC design, tested a range of potential improvements, of which the following were implemented:
Use of unit loads (roll cages).
Adjustment of workforce shift patterns.
Introduction of cross-dock operations for some inbound supplies.
Deployment of AGVs to some areas.
Changes to the SAP ERP system.
Project Results
Improved service to the company's stores.
Reduction in operating costs.
Extension of the DC's operational life.
New Facility Design for Automotive Parts Distributor
Our client, a major player in the automotive parts market, was struggling to handle 50,000 SKUs for a growing business in its existing facility. We designed a new facility to meet the business' future needs.
An initial analysis of the company's full SKU range revealed that many items required updates to weight and dimensional data. We were then able to quantify storage and handling requirements accurately to develop and test a range of DC design options.
Project Results
A new, multi-functional facility was commissioned.
Productivity was improved by slotting all products in the facility
Two mezzanine areas in the new facility were easily capable of handling the broad range of fast and slow-moving parts.
New Warehouse For Major Energy Distributor
Our client operated a storage facility housing equipment, spares and consumables to build and maintain a major power network. However, it found itself running out of space in the existing warehouse, and could no longer effectively meet the dual requirement to store maintenance and emergency spares and manage infrastructure project materials.
We were tasked with locating and designing a new facility, subject to specific site selection constraints.
Project Results
A high rise facility was designed, to overcome site constraints, equipped with an automated storage and retrieval system (ASRS).
Due to height restrictions imposed upon the site due to its proximity to a primary airport, we designed a building that was partially underground.
The new site was commissioned and is currently operating effectively.
FMCG Sector Finished Goods Warehouse – Capacity Improvement
Due to business growth, a major beverage company required increased capacity in its finished goods warehouse, situated next to its brewery. The company also sought productivity improvements, reduced customer service lead times, and a cost-per-case throughput reduction.
We undertook a redesign project to meet the company's objectives while overcoming complications such as a lack of space on the warehouse site and requirements to manage high inbound and outbound traffic volumes.
A range of storage and picking solutions was required, as the warehouse operation involved picking full pallets, pallet layers, cases, and kegs.
The new design provided the company with an automatic storage and retrieval system (ASRS) using autonomous cranes; automated guided vehicles (AGVs); and roll-on, roll-off (RoRo) truck beds.
Project Results
The new warehouse design reduced the number of inventory touches.
Productivity improvements were realized.
Off-site storage requirements were eliminated.
The project delivered an attractive overall return on investment.
A World of Warehouse Design Experience
When you need a warehouse design consultant—or a whole team of them—you want an assurance that your facility will be designed, laid out, and optimised for the specific needs of your operation, not those of the system or equipment supplier that you choose to work with.
At Logistics Bureau, our team is entirely independent, with no affiliations or attachments to warehouse developers or equipment/systems vendors. We've been doing this for a long time, during which we have:
Assisted companies to design and redesign warehouses in more than 30 countries
Showed clients how to optimise space in their existing warehouses and postpone the need for new facilities
Improved clients' warehouse layouts to reduce costs and increase productivity
Guided clients in the identification and acquisition of new facilities
Completed warehouse design projects across a broad spectrum of industries
Developed a proven methodology for total warehouse design, from location selection through to systems and equipment installation, commissioning, testing, and implementation
Established a comprehensive network of industrial real estate contacts and systems/equipment suppliers
Start the Path to Better Warehouse Design – In 15 Minutes
We're always ready to help you improve your supply chain or distribution network design, even if you want nothing more than to improve your understanding of the principles or to discuss your ideas for network realignment.
Perhaps you're not sure yet to what extent you could use our assistance, in which case, there's no better way than to join us in a short call to establish your needs and discuss the options available.
During that call we typically complete the following initial steps:
Review your current situation.
Identify the main issue(s) to address.
Advise which warehouse or DC design service best fits your scenario.
Discuss next steps for working together if you choose to do so.
Book your call now.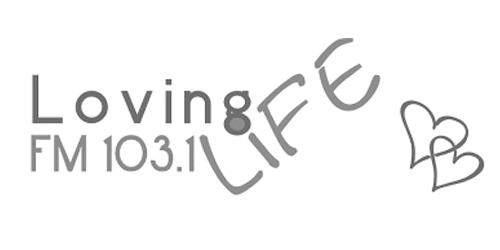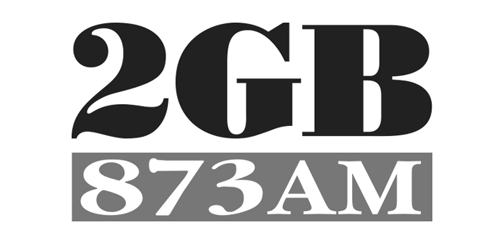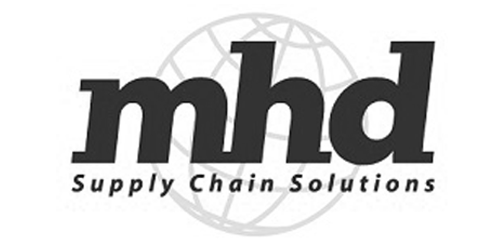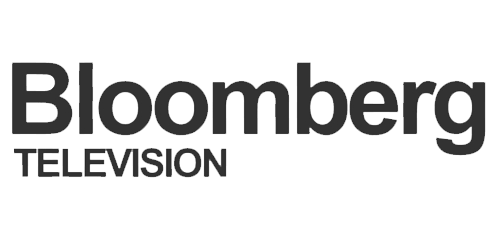 Take the First Step to Optimal Warehouse Design
Discuss your needs with a Logistics Bureau Distribution Network Design Consultant today. It could be the first step to reducing your supply chain costs, improving service, increasing profits, or perhaps all of those benefits to your business.
Complete the form and we'll get back to you very soon. Alternatively, call us at +61 (2) 8212 9775 or send an email to [email protected]