Is Logistics Outsourcing Right for Your Business?
Are you considering the possibility of outsourcing your transport, warehousing, logistics or other supply chain operations, but feeling concerned about the level of risk involved?
Perhaps you're fearful that as attractive as the prospect appears, it might not prove to be the best option for your business.
Maybe you're already engaged in an outsourcing contract with a 3PL, but face challenges with performance management, service, or other elements of the relationship.
Any of the above scenarios can come with the sense that an unbiased, external perspective would offer some clarity, and help you make the right decisions to move forward.
Chat to one of our supply chain outsourcing consultants located in Sydney, Melbourne, Brisbane, Perth, Bangkok and Vietnam today.  Just click the "talk to a consultant" button above.
Our supply chain outsourcing consulting assignments have ranged across the world and include countries such as Argentina, Australia, Brazil, Cambodia, China, Egypt, Fiji, Hong Kong, Indonesia, Japan, Korea, Laos, Malaysia, Mongolia, New Zealand, Papua New Guinea, Philippines, Singapore, Thailand, United Arab Emirates, United Kingdom, United States & Vietnam.
Logistics Outsourcing: Making the Reward Worth the Risk
Outsourcing for the first time can feel like a big step into the unknown
How do you know if you've chosen the right third-party logistics partner?
How do you choose from the many providers that seem to offer the services you need?
What can you do to ensure a partnership that benefits your business and its customers?
How do you manage logistics performance when you don't have direct control of operations?
How do you negotiate a well-balanced 3PL contract that covers and protects your business for several years?
It can be challenging to take an unemotional and objective approach to a venture that places reliance for your business' performance and service in the hands of a third party.
If you have already outsourced, each new challenge can have you second-guessing if it was the right decision
The above is a typical selection of the concerns and questions on the minds of business leaders when evaluating outsourcing opportunities or addressing 3PL relationship challenges. As outsourcing initiatives tend to be infrequent and have long-term consequences, they are not the kind of business project that you can easily become familiar with.
For that reason, if no other, it can help a lot to have help from an impartial team of consultants, one that brokers outsourcing arrangements regularly and knows the ins and outs of the process—and how to get results.
Outsourcing Plans and Provider Evaluation – What's Involved?
Developing an outsourcing strategy, executing it, selecting providers, and negotiating a solid contract—from end-to-end, a logistics or supply chain outsourcing venture requires a thorough and meticulous approach.
Considerations during planning and selection include:
The need to ensure thoroughness and appropriate ethics in provider selection and evaluation
Finding a provider that is of a suitable scale and fits well with the culture of your business
Attaining a partnership that represents the best value, rather than the lowest cost
Assessing various contract models (conventional, performance-based, other) to determine the most suitable governance and payment solution
How to maintain objectiveness and avoid selection decisions based on emotion
Realistic timescales for the project, from launch, to final vender selection and transfer of operations
Assessing how many potential providers should be invited to tender, and what types of provider should be included in the process
If it sounds very complex and involved, it's because it is—but it becomes easier with the help of people who do this regularly, are not emotionally invested, and have no affiliation with 3PL providers.
At Logistics Bureau, we'll be pleased to help your business make the right outsourcing decision, and, if you choose to enter into an outsourcing contract, to get the best from it.
We can work with you to:
Assess your current operations and help you decide which, if any, elements to outsource
Select the most suitable outsourcing partner, based on your business' culture, scale, and needs
Negotiate and implement your outsourcing contract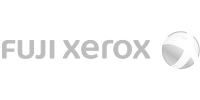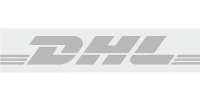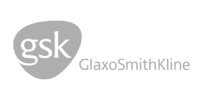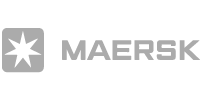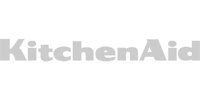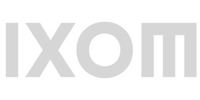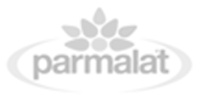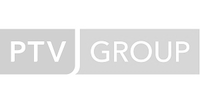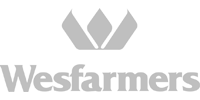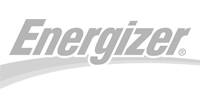 Supply Chain and Logistics Outsourcing Case Studies
Competitive Tendering for International White Goods Company
A well-known white goods company was experiencing rising freight costs and complexity in freight management. We identified that the number and types of companies involved was contributing to these issues.
In order to find and evaluate alternative freight carriers and improve service, we applied the Logistics Bureau Competitive Tendering methodology—an internally developed approach used successfully in many similar projects.
Project Results
Our tendering solution helped the company achieve an annual freight cost reduction of 6%.
Customer service performance also increased as a result of this successful project.
3PL Outsourcing Project: International Electronics Company
Our client required a new third-party logistics partner to manage its warehousing needs in Australia. The decision to outsource was taken in response to a lack of warehouse capacity and a noticeable increase in logistics costs.
We took a traditional outsourcing approach in solving the client's problem, commencing with expression of interest (EOI) and requests for quotation (RFQs) from selected providers. The closed tender initially involved nine companies, reduced to five for the RFQ phase.
Logistics Bureau prepared all documentation related to the EOI and RFQ processes, and facilitated the entire selection process. Our methodology made it easy for the client's management team to evaluate and rank the providers' quotations. After receiving presentations from the providers, participating in facilitated discussions and site visits, the client was able to make a confident final choice of partner.
Project Results
The transition to outsourcing was completed smoothly.
The client secured a new 3PL partnership, the contract catering for current and future needs.
Service levels were maintained throughout and after the transition.
The client benefited from more effective processes, space utilisation, and use of resources.
The project led to annual cost savings approaching 10%.
Transportation Strategy Evaluation for Cosmetics Company
A large Australian cosmetics distributor operating out of Sydney, with a single incumbent transport partner, approached us to assist with a tendering process, believing it to be an appropriate solution for logistics cost reduction.
Our first step was to benchmark the company's transportation costs, an exercise which revealed that actually, those costs were among the lowest in our database. As a result, we recommended that instead of tendering for alternative providers, the company should negotiate a mutually beneficial, long-term contract with its existing partner.
Logistics Bureau facilitated establishment of the contract, which commenced after a six-month period of negotiation between the company and its transportation provider.
Project Results
With our help, the client established a contract with the following benefits:

Appropriate KPIs in performance indices
Attractive market rates for parcel transportation
Assurance of no rate increases over the duration of the contract

The contract enabled forecast savings of $1 million over the three years from contract commencement, due to the avoidance of what would otherwise have been additional expenses.
Collaborative Tendering Brings Big Savings to Clothing Brand
An Australian iconic clothing brand, with multiple market channels, approached Logistics Bureau for assistance with its initiative to tender its transportation across all national channels.
For this project, we embarked on a collaborative tendering process, which involved the following five phases:
A shared-vision day, leading to the submission of expressions of interest from providers able to meet the company's high-bar expectations.
Demonstrations from prospective service providers.
Supply chain process mapping and redesign.
Issue of request for tender.
Provider evaluation and selection.
Project Results
The company benefitted from improved supply chain processes
Unnecessary waste, such as double handling, was removed from the supply chain operation
The company achieved a 24% reduction in transportation expenditure, amounting to several million dollars.
We're the Third Party to Help You Find Yours
We have a long and successful history in provider-agnostic, supply chain outsourcing consultation, covering everything from sourcing through to last-mile delivery.
Working with us, you'll gain some key advantages such as unbiased advice and support, and a proven methodology for matching businesses with the right service provider.
Unlike most businesses, we facilitate outsourcing, tendering, and 3PL agreements on a regular basis, so we've experienced all the traps and pitfalls that await the unwary, and know how to prevent them from getting in the way of a harmonious client-provider relationship.
We specialise in offshore and onshore outsourcing, and we've worked with companies across more than 30 countries, completing hundreds of projects for clients in a broad range of industries.
Our services are not offered exclusively to outsourcing clients, so if your company is a 3PL, with the need to develop a solution for a customer, implement a new contract, or improve performance of an existing one, we're ready and waiting to help.
Let's Talk Supply Chain Outsourcing for 15 Minutes
Would you like to discuss your outsourcing plans with an expert? If so, an initial 15-minute call with one of our consultants is a great way to do it. We're happy to help you bounce some thoughts and ideas around, or begin discussing the many ways in which we can assist you to bring your outsourcing strategy to life.
Book your call now.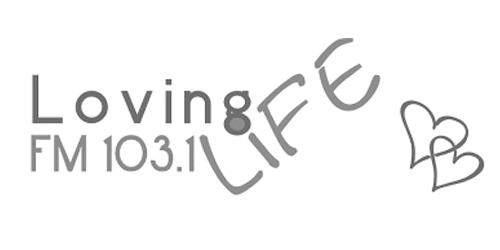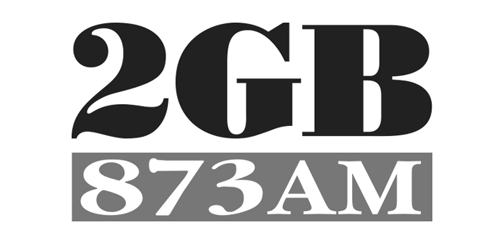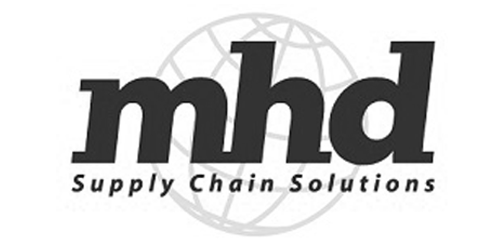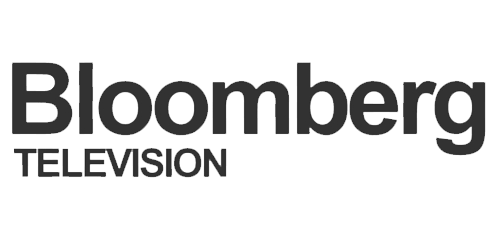 Before You Outsource, or Decide Against it, Talk to Our Team
Not sure if your business would benefit from working with a 3PL?
Ready to outsource and looking for help?
Already outsourcing and seeking performance improvement?
Our 3PL and outsourcing consulting service range is extensive, and we can tailor a solution to your needs—or just offer some useful advice if you prefer. Get in touch to learn how we can help you succeed with supply chain outsourcing.
Just enter a few details in the form and one of our experts will contact you. You can also reach us by phone at +61 (2) 8212 9775 or email to [email protected]