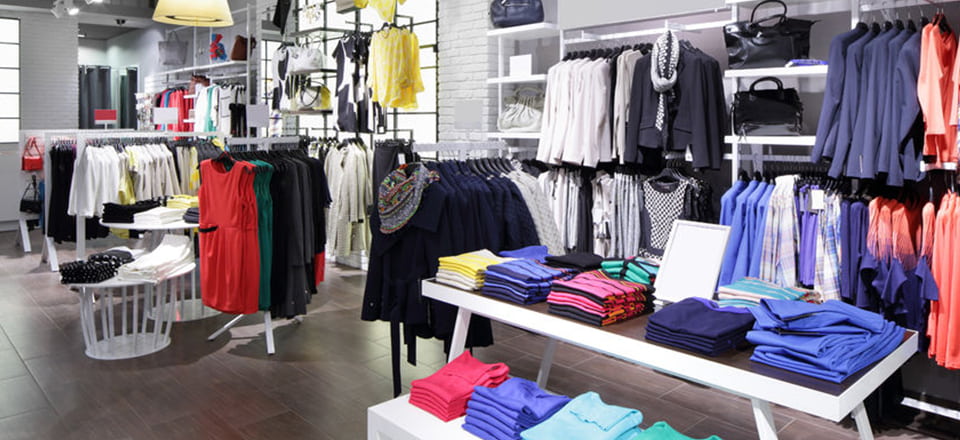 Can Traditional Apparel Retailers Really Graduate to Fast Fashion?
While it might be premature to speculate that the traditional business model of fashion retail is dead in the water, it can't be denied that currently, as more and more apparel retailers shift to meet the "fashion on demand" shopping preferences of consumers, the fast fashion business model is King.
---
In fact, enterprises that ignore fast fashion or underestimate the amount of change needed to compete, are losing serious business to brands like Zara, Uniqlo, H&M, and Mango.
---
Perhaps least at risk of losing out to fast fashion, are those small, boutique "eTailers" operating online in very specific niches. For larger entities though, it seems the only way to compete successfully is to abandon the traditional two-season cycle of sales, speed up, and focus more on what's going on in the street than on the runway.
But what does it take, from the supply chain perspective, to make the transition from traditional to fast retail? That's the focal theme of this article, in which we present our research into the global goings-on of apparel retail chains disrupted by fast (and now ultra-fast) fashion.
Development of a Fast Fashion Supply Chain
Along with some general observations about making the aforementioned transition, we'll also seek to answer three rather specific questions, which may be of interest to fashion retailers seeking expansion into new markets with an omnichannel fast fashion business model.
These questions are:
1) What are the factors for success in setting up and running omnichannel fashion retail operations?
2) What are the primary considerations with regard to imports and exports across a continental region?
3) How do successful fast retailers measure supply and demand?
First though, we'll explore some of the conditions that appear most favourable to retail companies wishing to compete with industry disruptors, beginning with the way the supply chain is integrated.
Vertical Integration Wins in the Fast Fashion Race
It's not called fast fashion for nothing. The companies that have been most successful with this business model are those, like Inditex (owners of Zara) and H&M, that have shortened their supply chains and secured direct control over design, production, and logistics, if not raw material supply.
---
This would seem to indicate that any apparel company with a vertically integrated structure has a good foundation on which to base a transition to fast fashion.
---
Advantages of vertical integration in apparel supply chains include:
Shorter turnaround times
Improved flexibility
Tighter process control
Reduced risk in the supply chain
Improved oversight of quality
Visibility of provenance for customers
Of course, ownership of retail stores also goes a long way to enabling fast fashion, as long as certain other performance factors are implemented and executed effectively.
These factors will be discussed in detail later in this report. It's worth mentioning at this point though, the primary necessity to connect with in-store customers continually, to find out (and hence respond to) what they really want at a given point in time.
This rapid response approach is a major requisite for any apparel vendor wishing to capture the benefits of a fast fashion business model.
As might be surmised from the term "fast fashion," the emphasis is on speed in every aspect of the business operation, and vertical integration offers the possibility to react in near real-time to consumers' taste du jour, accurately assess demand and then respond quickly by utilising fast-cycle manufacturing processes.
According to a recent report by Goldman Sachs, "Short lead time supply chain models are yielding rapid Like-for-Like sales growth vs. the more traditional long lead time models,"
Hong Kong's Esprit chain, which introduced a vertically integrated, fast-to-market business model in 2013/14, to combat a decreasing share in its European and Asian markets, is a fine example of how this type of operation can improve competitive capabilities.
Keep Production Close to Home
Whilst it may be preferable to be vertically integrated in order to achieve a short, fast, and responsive supply chain, there are other factors which can also help.
The physical distance between raw material resources, production facilities and the target markets is of particular importance. For this reason, the apparel industry is seeing a significant degree of activity in terms of near and re-shoring activity, as retailers seek to compete with fast fashion leaders.
---
For example, 12% of re-shoring activity in the United States in 2014 took place in the apparel industry, according to a reshoring Index published by A.T. Kearney.
---
Further evidence that fashion companies are localising production can be found in reports from the US Bureau of Economic Analysis, which show that apparel production output in the United States rose by 4% between 2013 and 2014. That was the second fastest annual growth rate in output among all industry sectors.
Similar conditions exist in Europe, as Western companies deal with the need to speed up supply chains, mitigate against quality concerns and supply disruption, and escape rising production costs in China, the traditional outsourcing destination for many retail chains.
Asian Tigers Well-placed for Fast Fashion Success
The need for near-shore manufacturing could be good news for Asian fashion retailers wishing to exploit the proximity of relatively low-cost production services to compete with the fast fashion giants.
After all, Asia is home to the very qualities that Western enterprises desire in textile manufacturing and processing. Opportunities may exist to fill the vacuum left as some Western companies move production closer to home.
---
Certainly Zara and its chief competitors believe in the need to source and manufacture as close to base as possible, regardless of whether production services are kept in-house or outsourced.
---
Among the big names that have shifted manufacture back to domestic or near-shore locations are Burberry, Saks, American Apparel, and Brooks Brothers. Meanwhile newer companies such as ASOS, Boohoo, and Misguided are leveraging near-shore production to introduce products to market in five weeks or less.
Zara itself sources around 60% of products from within European borders, predominantly in Spain (where the company is headquartered) and Portugal.
Supply Chain Agility is Critical
Vertical integration and local or regional sourcing/manufacture are two of the most important elements in maintaining the supply chain agility needed to compete with fast fashion trailblazers like Zara. However, agility can be said to begin at the last stage in the supply chain—the point at which consumers make their purchase in-store or place their orders online.
---
Above all else, in supply chain terms, agility means responsiveness to demand, not just with regard to volume, but also to what consumers want to buy or order.
---
It's this quick-response mentality that enables Zara (and similar companies) to break free from the traditional cycle of spring/summer-autumn/winter fashion collections and create their own "mini-seasons" through the year.
They're able to gather feedback from consumers (via direct communication with their store and regional management teams), turn it into demand data, analyse it, and respond by continuously launching new clothing ranges—which they introduce to market in around a month.
Topshop's Alternative Fast Fashion Approach
Zara may be the master of this retail model, but other companies have been able to achieve success with variations on the same approach.
United Kingdom apparel retailer Topshop for example, while not able to provide fashion "on demand" in the same way as Zara, has instead mastered the art of responding quickly to celebrity fashion statements and catwalk trends, leaping on them to design and launch corresponding ranges while hype is peaking, to secure flourishing sales.
Naturally, this level of agility requires tight collaboration between business units and functions, to a degree that's just not possible without alignment of people, processes and especially information technology tools.
IT and Automation in the Agile Fashion Supply Chain
Companies planning to compete with fast fashion leaders must be prepared to invest in people and technology since the goal is to get as close to real-time responsiveness as possible. Information systems should be capable of supporting non-linear information exchanges, enabling store managers to pass feedback and requests directly to those in the organisation best equipped to respond.
---
If there's anything more important to fast fashion agility than communication, it's visibility. That's why successful players use advanced technology to gain transparency throughout the supply chain.
---
Perhaps the most valuable IT solutions for competitive fashion retailing are enterprise resource planning (ERP) and product lifecycle management (PLM), along with the use of radio frequency identification (RFID) to feed real-time inventory data to these systems.
RFID as a Fashion Accessory
With the cost of RFID continuing to fall, affordable, yet durable tags can be attached to individual garments to trace every movement, from when they leave the production plant to the point of purchase. Some retailers are going a step further, using woven RFID tags sewn onto the garments to provide visibility throughout the lifecycle, even after purchase by consumers.
---
Since consumer pressure is mounting for fast fashion retailers to be more proactive about environmental preservation, woven-in tags may become indispensable before long.
---
For instance, they can be used to evidence responsible disposal or recycling of garments after their useful (or fashionable) life is exhausted, as closed-loop lifecycle management becomes more commonplace.
ERP and PLM: Better Together
ERP continues to be the mainstay of fashion retail process management, but more and more enterprises are adding PLM solutions to their IT networks—not to replace ERP, but to complement it.
Integrating ERP and PLM platforms ensures that no gaps exist in visibility or information transfer between the innovation and design phases of a product's life and the processes which take over from production onward.
Pret-a-Robot?
Of course when supply chain speed is of the essence, fashion retail leaders know that as well as in the management of information, they must exploit technology (especially automation) wherever possible in the physical processes that make up apparel manufacture and distribution.
Saks 5th Avenue, Gilt Groupe and Gap are all using highly advanced robotic fulfillment solutions in their warehouses and distribution centres, while automatic storage and retrieval systems (ASRS) are also becoming commonplace in the apparel supply chain.
Digitisation Still Requires Human Cooperation
Even the best technology solutions will not improve agility if bureaucracy is allowed to get in the way, so fast fashion ideally requires a fairly flat organisational structure, free from the hierarchical headaches that stifle the flow of information up and down the supply chain.
Apart from Zara, a lot of up and coming fashion retailers, especially those focused on the eCommerce market, are employing flat structures. Clothing and shoe retailer Zappos and Revolve (a successful online fashion company) are two such examples.
However it should be noted that developing a flat organisation is not without its own inherent difficulties, although the well-publicised challenges experienced by Zappos may have been more to do with the company's "self-management" initiative, which went a lot further than simply compressing the organisational hierarchy.
Manufacturing Considerations for Speed and Agility
We've already touched on some important manufacturing aspects that impact apparel companies' ability to compete in fast fashion. But just to recap, here are the three main points again:
Ownership of manufacturing facilities (or of manufacturing enterprises).
Close control of any outsourced parts of the manufacturing process.
Sourcing and manufacturing activities located close to company HQ/regional markets.
Other manufacturing strategies to consider include:
Simplification of clothing designs to speed up manufacture.
Deploying automation as much as possible in the production process.
Maintaining reserve manufacturing capacity in readiness for the need to tweak or overhaul the design of a garment (or range of garments).
Manufacturing in small batches, using short production cycles for each garment design. This creates scarcity, promotes impulse buying by consumers, and reduces the need for price markdowns.
It might also be possible to use postponement methods to reduce the risks of obsolescence in materials and finished goods. For example, Zara to some extent constrains its design options by basing them on whatever inventories of fabric are in place. This is a tradeoff which the company deems worthwhile, since it enables more effective procurement planning.
Similarly, a company with the capabilities to dye fabric in-house can save money and reduce obsolescence by purchasing uncoloured fabric and dying it as necessary once a new collection is ready for production. This is just one example, but there may be other elements of production that apparel companies can postpone until sales orders are placed, and then carry out further down the supply chain.
Secrets to Success with Fashion eCommerce
After a decade or so of speculation, first that online, then brick-and-mortar fashion retail was doomed to go the way of the dodo, it's now readily apparent that actually, either model will become increasingly hard to sustain without the presence of the other.
---
However, the complexity involved in integrating the two forms of commerce into a multichannel operation is considerable.
---
The challenge is even greater for companies trying to meet consumer demands for the omnichannel experience, where for example, a shopper can browse for clothes on a mobile device while sitting on a bus or train, head home to place an order online via his laptop, then pick up the item in a brick-and-mortar store the same day.
The potential difficulties though, haven't stopped the growing number of online apparel retailers establishing a real-world presence, nor has it left the world of eCommerce bereft of the big names in high street fashion.
In the following sections of this report, we'll explore some of the innovations and best practices employed by fashion enterprises that have established successful eCommerce operations.
Skip the Stages and Move Straight to Omnichannel
It seems there's little benefit to simply adding eCommerce as a new channel to complement a real-world fashion retail presence. The companies enjoying most success are the ones that manage to integrate physical and eCommerce retail channels and enable consumers to switch seamlessly from one to another.
Obviously this requires intelligent use of information technology, process management, and resources. Companies making the transition to omnichannel will probably wish to add CRM to the list of IT platforms, as this is vital to keep track of customer activity across channels, as well as ensuring efficient communication.
A good CRM system will also help to fulfill the communication and internal networking needs mentioned earlier, enabling store teams to capture data about customer preferences for consumption by decision-makers in the design and production functions.
To Click-and-Collect or No? That is the Question
For fashion retailers with store chains already established, a key advantage exists in terms of last mile distribution. Retail stores can be used both as staging posts for local home distribution, and also as collection points in a "click-and-collect" operation.
---
Click-and-collect is a popular omnichannel option among consumers and for many, is preferable to home delivery.
---
That said, there are both benefits and drawbacks for operators using this model. On the one hand, click-and-collect gets online shoppers into brick-and-mortar outlets, potentially increasing sales opportunities.
British apparel retailer New Look for example, has found click-and-collect to be a great vehicle for increasing sales. According to a 2015 article in RetailWeek, 25% of click-and-collect customers went on to make extra purchases while visiting outlets to collect their orders.
---
On the other hand, a click-and-collect operation requires store operators to deal with the extra complexity of managing receipt, storage, and checkout of online orders.
---
Then there is the consideration of whether to fulfill click-and-collect orders from retail outlet inventory or to route orders to distribution centres/warehouses for delivery to the appropriate retail store.
The most successful click-and-collect retailers are able to combine both fulfillment methods, but again, good information systems are necessary, preferably with the ability to trace orders and lines in real time, all the way from production to the final customer delivery/collection point.
Expansion Through eCommerce
For retailers seeking to expand into new regional or even global markets, the establishment of an eCommerce operation can facilitate first forays, without necessitating real-estate investment.
Home deliveries can be made with the help of a logistics partner—preferably a regional, rather than global carrier, to keep transportation costs down—and click-and-collect services might be made possible by partnering with another retail chain (ideally a non-competing one) to make use of its outlets as collection points.
Other potential options for using eCommerce as a foundation for expansion include:
The use of bonded warehouses in a new market-country to store inventory close to the market and defer the payment of duty/taxes.
Renting small spaces in existing commercial buildings to serve as "pop-up" retail stores or showrooms. Showrooms require fewer local employees to run and can quickly be set up to allow walk-in customers to place orders online with the help of showroom sales associates.
Outsourcing shipping, warehousing and transportation to a regional third-party logistics (3PL) provider.
Partnering with a fashion distributor in the target country/region.
One important key to expanding into new regions is to experiment on a small scale, perhaps by adopting some of the strategies listed above.
Athletics apparel retailer Lululemon is a successful exponent of such strategies, having used showroom experimentation to expand methodically into Hong Kong, Singapore, South Korea, and China.
Embrace the Process of Returns
To be successful in eCommerce, fashion retailers must accept and embrace the fact that consumers expect to be able to return garments if they don't like them. Furthermore, they expect the return process to be fast and straightforward.
Unfortunately, the more straightforward the returns process for the customer, the more convoluted it tends to become for the retailer. There's really no easy way to process returns, even in a traditional retail operation, and when multiple channels are involved, it becomes even tougher.
---
However, some fashion retailers have found ways to improve the process, primarily with the aid of RFID technology to make returns easier to trace as they move through there reverse logistics flow.
---
Others prefer to outsource reverse logistics to specialist logistics providers, an increasing number of which are commissioning dedicated reverse logistics centres to cater for the explosion in eCommerce returns.
Partnering with such an organisation might well be the best solution for retailers selling across international borders, especially if a provider can be found that has warehouses in each of the market-countries. It may be possible to have returns shipped from consumers back to local warehouses, from where they would be forwarded to a returns centre in the retailer's home country to be consolidated on a periodic basis.
Cross-border Fashion Logistics: Outsource or Not?
For any apparel retailer intending to compete with the likes of Zara, Uniqlo, H&M, or Mango, the need to establish a global presence is paramount. With this however, comes the complexity of managing cross-border commerce.
The use of outsourced cross-border logistics has already been discussed in this report, especially in the previous section on managing returns, but there are many more reasons to consider international logistics outsourcing—including the simplification of import/export operations.
---
Aside from anything else, expanding into overseas markets required knowledge of the tariffs and duties involved in shipping goods into and out of the target countries.
---
Unless a retailer has (or is prepared to employ) a team of specialists with deep knowledge of customs and taxation in those countries, outsourcing shipping activities to a 3PL might be advantageous.
Considerations for the Use of Bonded Warehouses
Some companies of course, are quite prepared to invest in the hire of import/export specialists to work with freight forwarders and customs brokers, in which case it can be well worth considering the establishment of bonded warehouse operations, especially if apparel will be sold in a multi-country region such as Southeast Asia.
---
A bonded warehouse located in Hong Kong or Singapore for example, could be used for a number of purposes, while allowing duty payments to be deferred until inventory leaves the warehouse.
---
This can be a cost-effective way to store inventory close to the target market and at the same time, to run a localised packaging operation or perform other activities to prepare inventory for sale to foreign customers. It's important to note though, that the activities which can be carried out in a bonded warehouse are limited and controlled by the local customs authorities.
It's highly unlikely for example, that any form of manufacturing or even finishing processes will be permitted. Still, depending on the circumstances of the retailer, bonded warehousing might well be worth exploring as a way to reduce the total cost of shipping garments between countries.
Retailers that don't have strong internal expertise in customs and duty matters though, can probably save money by working with appropriately skilled and knowledgeable logistics service providers, some of which may specialise in shipping exports and imports through a network of bonded warehouses.
Fast Fashion Demand Forecasting
Regardless of market-scope, sales channels, scale, or expansion plans, fashion enterprises must plan as accurately as possible to meet demand, if they're to avoid the losses associated with stock-outs or obsolescence.
The latter has always been a troublesome problem in the fashion sector, as consumer tastes are fickle. A garment or collection might sell like hotcakes for a few weeks then suddenly die a death, leaving the retailer with large quantities of suddenly unfashionable clothing which must be sold at marked-down prices.
Another challenge in forecasting relates to the continually changing style collections, which offer no opportunity to base forecasts on historical data, except by looking through a lens of similarity. Even this approach can be difficult however, as styles continue to evolve and similarities between old and new lines may be tenuous at best.
Zara Doesn't Have to Look Far
Some of the leading fast fashion companies have been innovative in countering the difficulties of forecasting apparel demand. Zara for example, has all but eliminated the need for far-horizon forecasting by turning its model into one that creates rather than predicts demand.
This seemingly miraculous state of affairs is achieved through a number of initiatives which include:
Close monitoring of consumer purchasing and in-store activity on a day-to-day basis.
Systematic examination of early sales data to help predict future demand for new collections and styles.
Development of a quick-response business methodology, enabling Zara to adapt quickly to changing consumer tastes.
A short, fast, and agile supply chain, which enables inventory to be moved quickly from production facilities to retail stores (anywhere in the world within 48 hours).
Creation of scarcity (or the impression of scarcity) by producing collections and garments in small quantities which once sold out, are replaced with new designs.
Because Zara is able to exercise this high degree of speed and agility, the company only tends to practice conventional demand forecasting for certain raw materials and components.
For example, Zara purchases uncoloured fabrics in bulk before the traditional fashion seasons commence. These purchases are based on conventional demand forecasts, since long resupply lead times mean shortages of base fabrics during the season would be highly undesirable.
At the same time, buying fabrics in an uncoloured state helps Zara reduce the overall need for long-distance prediction. Clothing designs and colours are determined in reaction to shopping trends and the fabric is dyed as part of the manufacturing cycle. As a result, the likelihood of having a glut of unused green fabric for example, at the end of the sales season is pretty low, as is the risk of running out of a given colour.
The Unique Approach of Uniqlo
Another leader in fast fashion (although it doesn't view itself as a fast fashion retailer), Uniqlo, takes a very different approach to matching demand with supply. Uniqlo combines the use of sophisticated forecasting technology to predict demand trends, with a just-in-time supply chain strategy straight from the Toyota playbook.
---
The result is not hyper-accurate forecasting, but a supply chain that can react so fast to changing circumstances that forecasting inaccuracies are rarely damaging.
---
In fact, not only can Uniqlo's production facilities create and manufacture new clothing ranges in record time, they're even able to receive and repurpose designs which underperform. If a collection or range fails to sell well, the garments are returned from the company's retail outlets to be transformed into something different.
Transition from Traditional to Fast Fashion: Some Conclusions
With some exceptions (such as H&M, which extensively outsources production) it would seem that to compete successfully with a fast fashion business model, a company must already be—or should prepare to be—vertically integrated.
---
Control over every stage of the design, production and distribution process if not essential, is certainly very desirable.
---
However, when expanding internationally, partnering with 3PLs, bonded warehouse operators, and in some cases, other retailers can help to reduce logistics costs and enable an experimental approach to be taken in new markets. It also appears somewhat easier for retailers with an online sales component to gain a foothold in new overseas markets.
---
In any case, consumers' appetites for fashion on demand are at an all-time high, leaving any apparel vendor at a disadvantage of eCommerce operations aren't harmonised with traditional retail methods.
---
Indeed, transformation from traditional to fast fashion retail almost certainly means embracing the integration of real-world, online, and mobile marketing, sales, and supply operations into a seamless omnichannel experience.
Other key factors for success in the transition include a short, agile supply chain, proximity of production to the target market, a data-driven approach to capturing consumer preferences, and the development of a "quick response" methodology to adapt to market trends in real-time (or as near to real-time as possible).
What's on the Fast Fashion Horizon?
Finally, it's important to note that at the time of writing this report, questions are arising as to which way the fast fashion train is going to head next. As any fast fashion aficionado knows, success as an apparel supplier depends upon connections with consumers, more and more of whom are counting ethical and environmental concerns among their criteria for selecting where to shop.
If the "fast fashion is killing the planet" lobby continues to gain momentum, it might pay to consider innovating in a different direction. On the other hand, some retailers are looking to beat the Zaras, Mangos, and H&Ms at their own game, claiming to be on the verge of leading a new revolution in "ultra fast fashion."
Whichever way the pendulum swings though, fast fashion leaders can teach traditional retailers a thing or two about agility, which is wisdom that should never go amiss in an age of customer-centric commerce. Hopefully this report has captured some of that wisdom, and will be helpful for any fashion retailer planning to advance market position on a domestic or global level.
What to do Next
If you are planning to shift from Traditional to Fast Fashion Retail, feel free to contact me on the details below and I would be happy to help.