Excessive Time to Serve Can Handicap Your Supply Chain!
Eliminate Bottlenecks and Optimise Time To Serve with the help of our Time to Serve Consultants.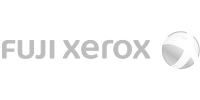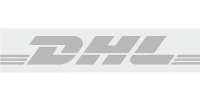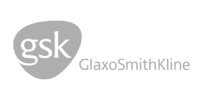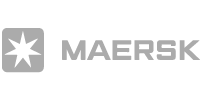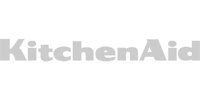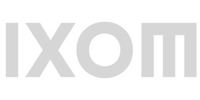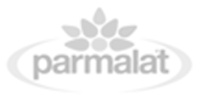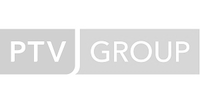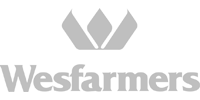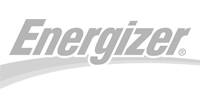 Search & Destroy Bottlenecks!
With an entire supply chain to oversee it isn't easy to find the bottlenecks that unnecessarily increase time-to-serve.
Companies sometimes make the mistake of short-cutting processes and compromising quality to gain the easy wins. This often proves to be a false economy, because as Eli Goldratt famously said:
"An hour lost at a bottleneck is an hour lost for the entire system. An hour saved at a non-bottleneck is a mirage."
Process inefficiencies, productivity constraints, supplier behaviours, resource shortages, inadequate systems and solutions… all these factors can add to the time needed to serve your customers.
Identifying bottlenecks requires time, resources, and money so…
Where do you even start? …
Do you have the time and resources to map out your entire supply chain, measure lead times and cycle times, check processes for efficiency… And identify the specific factors that add to your time-to-serve?
It's a prospect that fills many supply chain managers with dread, but time is money and every wasted minute in time-to-serve is costing your organisation money.
Unless You're The Rolling Stones – Time ISN'T on your side!
When your business or organisation is dependent on a supply chain to keep goods, information, and money flowing smoothly from source to destination, time is NEVER on your side.
Time is the one loss you can never recoup. That's why, although there is a limit to the amount of time you can remove from the passage of material through your supply chain, the effort to ensure no time is wasted, and to minimise overall time use, is one that every enterprise should make.
But how do you identify and eliminate sources of time wastage and reduce your company's time to serve (TTS), and how do you even find the time and resources to do that?
To find out, chat with one of our Time to Serve Consultants located in Sydney, Melbourne, Brisbane, Perth, Bangkok and Vietnam today. Just click the "talk to a consultant" button above.
Our time to serve consulting assignments have ranged across the world and include countries such as Argentina, Australia, Brazil, Cambodia, China, Egypt, Fiji, Hong Kong, Indonesia, Japan, Korea, Laos, Malaysia, Mongolia, New Zealand, Papua New Guinea, Philippines, Singapore, Thailand, United Arab Emirates, United Kingdom, United States & Vietnam.
To discuss ways we could offer help and guidance with your
optimise your Time to Serve…
Click the button to book a call with one of our Time to Serve Consultants.
Do You Have Time to Cut Your Time to Serve?
A thorough TTS analysis can be a complex undertaking.
While various methodologies can be employed, a good place to start is by segmenting your investigation into categories such as:
Time to product development
Time to source
Time to deliver
Time to react
By dividing your task into bite-sized chunks, you can prioritise the areas where you think the greatest opportunities lie.
You don't even need to take on the whole supply chain analysis as a single project.
Nevertheless, even analysing and reducing time-to-serve in one small area or aspect of your supply chain operation can be onerous. You'll also need to consider potential trade-offs, benefits, and drawbacks of taking action.
For example:
How will time to serve reductions influence quality, costs, revenues, and profits?
What are the barriers to overcome in cutting your time to serve?
Does the cost and effort of reducing time to serve in a specific area justify the action?
When time-to-serve efforts are directed appropriately, potential benefits include:
Strengthened service propositions
Reduced supply chain risk and variability
Operating cost reductions
Working capital improvements
Improved profit margins
Improved cash flow
But you may find these benefits hard to achieve without a laser-targeted approach, requiring attention from people with the right expertise, as well as the tools and software enabling you to gather, process and visualise TTS data.
Instead of diverting your supply chain professionals from the day-to-day, and taxing your IT team with yet another project, you could talk to the time-to-serve experts at Logistics Bureau.
We perform time-to-serve analyses frequently for our clients, and can quickly bring you the results you need quickly, without significant disruptions to your teams' normal business activities.
We target a variety of objectives as part of a supply time reduction project.
Specific goals will depend on the needs of your organisation, but our objectives typically include:
Meeting reduction targets in supplier, service, manufacture and customer lead time
Eliminating process steps which add time and expense
Implementing steps which save time and add value
Reducing/eliminating supply chain hand-offs
Attaining buffer inventory reduction targets
20 Years Experience Cutting Time-to-Serve Excesses
Logistics Bureau has successfully completed more than 1,600 projects for our clients over the last two decades.
Many of these projects included the reduction of cycle and lead times throughout the supply chain, so our team is well-versed in TTS optimisation.
Along with the experience and expertise of our consultants, we apply proprietary diagnostic tools, developed in-house, to help you analyse, prioritise, and project the benefits and trade-offs of time-to-serve reduction measures.
We can show you where, and how, supply time is limiting your supply chain performance… and help you identify and implement the right steps to improve your time-to-serve.
It All Starts With a 15-Minute Call
We're always ready to help you cut your time-to-serve.
If you'd like to get some help identifying potential supply chain bottlenecks or some tips for time-to-serve reduction that can be implemented quickly, a free, 15-minute consultative call with one of our experts is all it takes.
In which case, there's no better way than to join us in a short call to establish your needs and discuss the options available.
During that call we typically complete the following initial steps:

Review your current situation.
Identify the main issue(s) to address.
Advise ways you can improve your time to serve.
Discuss next steps for working together if you choose to do so.
Time is of the Essence, Act Fast to Reduce TTS
Here at Logistics Bureau we're ready to
ease the burden of time-to-serve analysis and improvement…
And we won't waste any time in the process.
There's no obligation when you contact us.
We'll listen to your concerns and share tips and pointers gleaned from our experience in TTS improvement.
At the same time, we're ready to take a more active role if you need help to analyse, troubleshoot, and speed up your supply chain.
Fill in the quick form to chat with a Logistics Bureau Time to Serve Consultant.
You can also call us at +61 (2) 8212 9775 or send an email to [email protected]
Talk soon!
Rob O'Byrne