Is Your Supply Chain Optimised for International Logistics?
Ensure Your Supply Chain Handles International Logistics with Ease with the help of our International Logistics Consultants.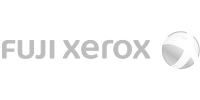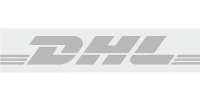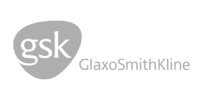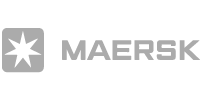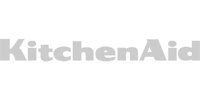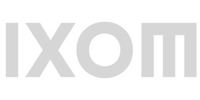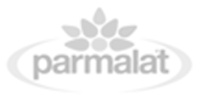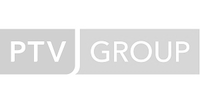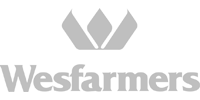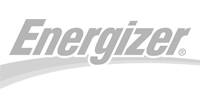 International Logistics: A Maze of Decisions to Navigate
Logistics expenses represent a significant proportion of overall operating costs for product or service providers—and if your business utilises international logistics services, that proportion is even larger.
Getting goods from manufacturer to market is tricky, doing so at maximum efficiency at the lowest possible cost is like hitting a hole in one!
And what happens when you need to change from one source country to another? A strategy that was optimal for your previous offshore source might be totally impractical for the new one.
There are many decisions to navigate, especially when you're:
Experiencing air freight or ocean freight capacity issues
Searching for suitable pricing among carriers and freight forwarders
Battling against continual escalation of costs
Trying to choose between air and ocean freight, and balancing use of the two options
Determining where best to manage inventory (at origin versus destination)
Assessing the value of offshore consolidation
Evaluating strategies such as indent versus resupply
After these decisions are made, they must be implemented, and that takes time, money and resources. No wonder it's easy to find yourself second-guessing and delaying while suboptimal international logistics processes and carrier arrangements continue to drive unnecessary costs.
Getting your Products from Source Countries to your Sales Markets Brings Many Challenges.
Does your enterprise sources products from overseas for sale in domestic, or even international markets?
Do you import merchandise from Southeast Asia, Bangladesh, or Africa?
Do you manufacture and warehouse in China for low-cost supplies to home consumer markets?
If so then you're well aware that moving freight economically and efficiently is paramount to profitability and has become increasingly difficult since the onset of the COVID-19 pandemic.
Cost escalation continues to break records due to reduced air freight capacity and massive issues with container availability for ocean shipping.
Freight forwarding, sourcing air and ocean carriers, managing complex documentation requirements including bills of lading, customs forms, and cargo insurance, and interpreting the many fees and charges applied to freight quotes are all activities that suck time and resources from your business.
To find out how we can help you resolve these issues efficiently, chat with one of our International Logistics Consultants located in Sydney, Melbourne, Brisbane, Perth, Bangkok and Vietnam today. Just click the "talk to a consultant" button above.
Our International Logistics consulting assignments have ranged across the world and include countries such as Argentina, Australia, Brazil, Cambodia, China, Egypt, Fiji, Hong Kong, Indonesia, Japan, Korea, Laos, Malaysia, Mongolia, New Zealand, Papua New Guinea, Philippines, Singapore, Thailand, United Arab Emirates, Dubai, United Kingdom, United States & Vietnam.
To discuss ways we could offer help and guidance to Optimise your Supply Chain for International Logistics…
Click the button to book a call with one of our International Logistics Consultants.
How to Lift Your International Logistics Performance
In the face of the challenges of cross-border air and ocean shipping, proactive measures are possible, and achievable,
To strengthen your international supply chain, improve resilience, and gain the advantage over your competitors in the face of the challenges of cross-border air and ocean shipping start by asking yourself the following questions.
The answers will help you direct the efforts of your logistics team to where they can make the most notable difference:
Do you have direct relationships with carriers, and if not, should you develop them?
Do you procure cargo space through a freight forwarder, and is that the optimal approach?
Do you have the visibility of your freight operations to deliver the outcomes you want?
Are you able to procure capacity well in advance of when you need it?
Are you releasing products to market in time to secure space on a vessel (for ocean freight)?
Should you increase, or reduce, your use of air freight?
Are you using appropriate port pairs to minimise domestic logistics at source and destination?
What are the comparative costs of local versus offshore operations?
Do your incoterms balance benefits appropriately for consignor and consignee?
Answering these questions is a helpful step toward improvement, however mobilising the resources necessary to bring about change is a challenge that can be both daunting and disruptive to your business routines.
That's why so many organisations prefer to get our team involved in identifying, analysing, and resolving international logistics issues.
We can assist you in any aspect of international logistics improvement, but many of our clients' projects involve the following initiatives:
International logistics network design/redesign.
Establishing optimal strategies for use of air freight and ocean freight.
Pre-storage of inventory at country of origin.
Cost reduction by shifting value-added activities (such as kitting/bundling) upstream in the supply chain.
RFT processes to help you acquire services more aligned with your supply chain goals.
Strategic in-house versus outsourcing decisions.
Developing awareness of market options, to improve visibility and decision-making.
Transitioning from arrangements with freight forwarders to direct contracts with carriers—using forwarders purely to manage the contracts.
Port-pair optimisation, use of offshore consolidation, and similar measures to improve efficiency and reduce costs.
International Logistics Case Studies
Improving International Supply Chain Resilience
A fashion retail chain was in a long-term relationship with a service provider, but due to global expansion plans and disruption from the COVID-19 pandemic, the client was seeking to develop a more resilient international supply chain.
Logistics Bureau conducted market research to identify suitable service providers and an analysis of potential operational models. We conducted a collaborative tender process and redefined service protocols to match the client's new requirements. We also aligned the consolidation and pick/pack potential at origin with the customer store network and appropriate service providers.
Project Results
A single service provider was selected and engaged
The impact of cost escalation was reduced by 26%
The company secured the capacity guarantees necessary to support expansion and improve the robustness of its supply chain
Network Optimisation/Service Provider Rationalisation
A home-appliance retailer with a complex network of distribution centres located across the Asia Pacific Region, was experiencing high logistics costs driven primarily by excessive secondary freight movements across state and country borders.
The optimisation effort faced several challenges, including:
A substantial range of SKUs for finished goods and for parts/components
A low level of logistics expertise across the markets that it serviced
High volume of inter-store transfers
A home delivery operation with demanding time-window requirements
Handling of fragile, high-value goods
Our consulting team researched the market for appropriate service providers and analysed potential operating models to suit the company's new requirements. We took the client through our collaborative tender process and redefined the documented service protocols. We also aligned the potential for consolidation with the client's service providers.
Project Results
The client's service provider base was consolidated
Service levels improved
The client's cost reductions arising from the project exceeded initial targets
Raising Customer Service Standards Through Logistics Improvement
A Hi-Fi retail chain with more than 170 stores sought to reduce logistics complexity arising from use of many service providers. Primary objectives were to rationalise the service provider base and tender only to carriers capable of supporting the client's aspirations of exemplary customer service.
Challenges included a lack of logistics expertise at store level, a large number of stores managing the service selection, and a complex set of customer service requirements.
Upon our engagement, we undertook an analysis of potential operating models, redefined and documented the client's service protocols, and identified a selection of service providers with potential for consolidation.
Project Results
The client's service provider base was consolidated and simplified
Service providers were able to closely support the clients customer service standards
Costs reductions exceeded initial targets
Customer service improved in line with the client's expectations
Resolving Incoterm, Risk, and FOREX Issues
An Australian health food company found itself in a position of increasing risk arising from the weakening of the Australian dollar against USD. Supplies of critical ingredients were rapidly increasing in cost and it was not possible for the client to switch to an alternative vendor.
The client called on Logistics Bureau to conduct futures studies to provide objective FOREX guidance, to provide advice on incoterms and risk transfer, and establish a USD hedge fund to offset some risk.
Project Results
USD hedge fund was established successfully
We renegotiated commercial terms to net the client a 7% reduction in cost at the current exchange rate
180 Day, 100% Money back Guarantee
Since 1997 we have completed over 1,700 projects, for hundreds of companies in more than 25 countries around the world.
Our projects and assignments have netted some $7 billion in cost savings for our clients in projects that tackled the complexities of global supply chain operations.
Our team of experts has operational experience across a broad spectrum of industries and commercial sectors.
That is why we confidently offer a unique 180 day, 100%, money-back guarantee on all our client assignments.
Payback on solutions we recommend or implement is typically realised within six months.
Many of our clients are among the 500 largest enterprises, and regularly ask us to work with them on international supply chain projects.
You're welcome to learn more about our services on a totally FREE, no obligation consultation call.
It All Starts With a 15-Minute Call
To find out how we can help you create a more economical and efficient international supply chain so that your company can be more profitable join us on a free, no obligation 15 minute call.
We will give you advice and guidance that you can implement internally, with no further need of our involvement. and you'll learn exactly how Logistics Bureau can help you if you choose to work with us.
During that call, which can be scheduled at a day and time of your choosing, we will:
Gather a little information about your business, and your International Logistics concerns.
Identify the most likely causes of any problems you may be experiencing.
Develop a simple plan of action to start countering the issues.
Discuss possible options for us to continue helping your team to implement or improve International Logistics.
Remember: The call will be free of charge, and places you under no obligations—but it will provide you with some actionable ideas and measures you can begin to take for a more successful International Logistics process.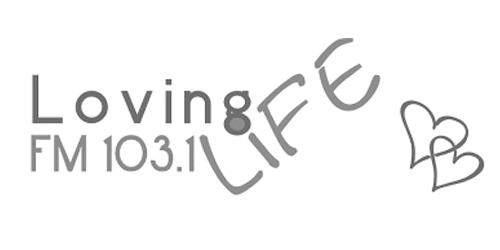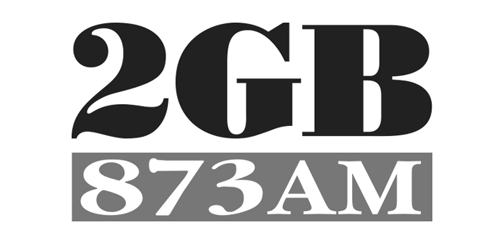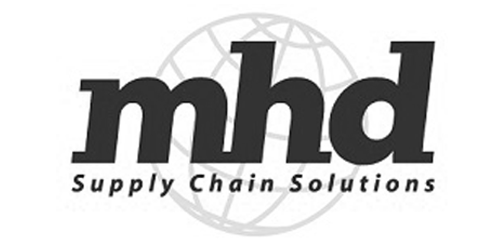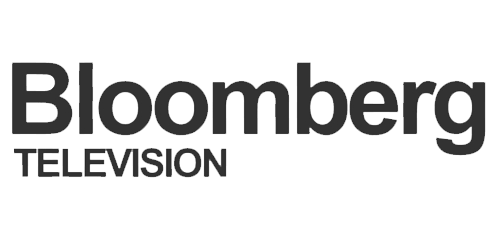 Your Key to International Logistics Improvement
Our team is ready to help you begin addressing the efficiency and cost issues in your international supply chain and become more profitable.
To learn more about what we can do for your business specifically, we recommend a quick chat with one of our International Logistics Consultants.
We'll listen to your concerns and share tips and pointers gleaned from our years of experience in International Supply Chain logistics.
At the same time, we're ready to take a more active role if you need help to analyse, troubleshoot, and optimise your International Logistics Process.
Fill in the quick form to chat with a Logistics Bureau International Logistics Consultant.
You can also call us at +61 (2) 8212 9775 or send an email to [email protected]
Talk soon!
Rob O'Byrne