Supply chain cost reduction is not something to be tackled as a project. After all, a project has a finite lifespan. When a project is completed, nothing else happens until another project is begun. In the meantime the supply chain continues to change and evolve, which potentially means that without vigilant monitoring, costs continue to creep upwards, making the next cost-reduction project more challenging than the last. That's one reason why continuous improvement practices, such as lean, are so popular and effective in today's supply chain organisations.
A Continuous Approach to Supply Chain Cost Reduction
The lean methodology in particular, with its focus on removing waste from the supply chain, can be a great way to make small changes which sometimes deliver significant supply chain savings. This is especially true in the early stages of a lean program. It can be surprising how many supply chain cost reduction opportunities spring to light when your team first puts a focus on lean.
How to Get a Fast Start in Cost Reduction With Lean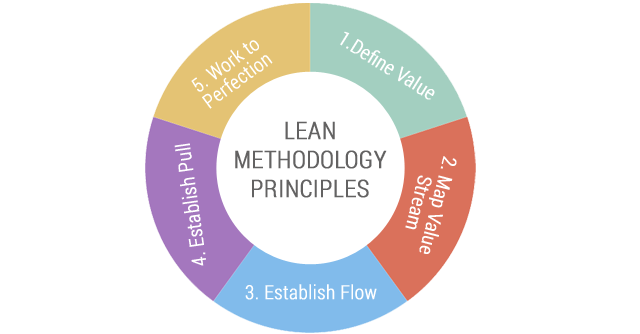 One of the benefits of using lean to identify savings opportunities is that you don't need to build a huge project team or put everyone through a training program. While there are some clear advantages in shifting to a totally "lean" culture, your company can get started on a small scale and begin to find immediate cost reduction opportunities.
The secret to starting small with lean is just to pick a single process or area of your operation and put a lean focus on it. You might choose for example to look at the replenishment and picking processes in your warehouse/s. In this case you'll be looking for steps in the process that add no value, or perhaps attempting to make picking routes in the warehouse more efficient.
---
Eliminating just one or two steps in any process can contribute to supply chain cost reduction, for example by improving productivity and reducing the amount of overtime used by warehouse teams.
---
Start With a Thorough Evaluation
Perhaps the most important step in the lean approach to supply chain cost reduction is to perform a detailed and accurate evaluation of the current state of affairs. Before you can succeed in reducing costs, you need to be sure you know exactly how things are working and the perceived reasons why they work that way. Guesswork will not do.
---
By putting a little resource and effort into the application of lean, you can probably find some low hanging fruit very quickly and begin making inroads into cost reduction.
---
While you may not save millions in one fell swoop, every few dollars saved daily on a process can amount to a substantial amount over the lifetime of your company's operation. Why not pull your team together, take them through the basic principles of lean and make a start right away?
An Upcoming Free Supply Chain Webinar
If you want to learn more about Supply Chain Cost Reduction, check out this free webinar that we have coming up shortly:
The Top Three 'Tried and Tested' Areas to Cut Supply Chain Costs