Is Chain of Responsibility Leaving Your Company Exposed?
Protect your Company by Understanding your Company's Place in the Chain of Responsibility with the help of our Chain of Responsibility Consultants.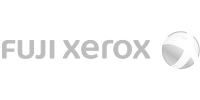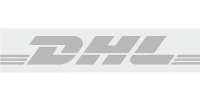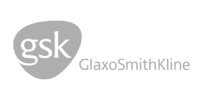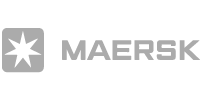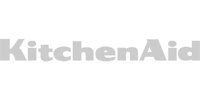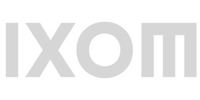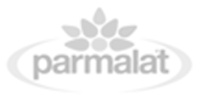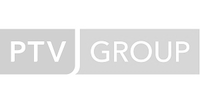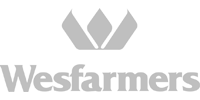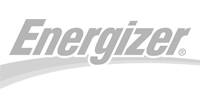 You Can't Shake the Chain of Responsibility
The chain of responsibility refers to the way that liability for safety breaches in goods transportation extends up and down the supply chain.
It relates equally to the fact that as a business executive, manager, or even a logistics scheduler, you are chained to the responsibility for HVNL compliance.
There's no way around the law, which is no bad thing, since it's there for a laudable reason—or several reasons actually.
Primarily, the CoR concept exists to:
Improve road safety
Reduce damage to infrastructure
Promote a level playing field
Enhance deterrence and enforcement
Increase business efficiency and compliance
The law sets out the legislative obligations for control, responsibility, and liability relating to the use of heavy vehicles to transport goods, including:
Speed
Fatigue management
Load restraint
Load mass
Load dimensions
What does this mean for your business?
If your business is engaged in supply chain activities that involve the use of heavy vehicles, regardless of whether those assets are operated by your business or by an external party carrying goods on your behalf, you share in the responsibility, by law, for their safe use on the nation's roads.
So, for example, your company is required to be compliant with CoR legislation if it performs any of the following activities:
Operating heavy vehicles or employing heavy-vehicle drivers
Scheduling shipments for carriage by heavy vehicles
Acting as a consignor or consignee of goods transported by a heavy vehicle
Packing goods for carriage by heavy vehicles
Loading consignments onto heavy vehicles, or unloading them
If you execute any of the above operations, whether occasionally or frequently, you are obligated to exercise due diligence over your activity and that of other parties in the same chain of responsibility to ensure compliance with the CoR laws.
The Law Changed Some Time Ago…
In late 2018, government implemented radical changes to legislation relating to the chain of responsibility in goods transportation by road.
Have you taken the measures necessary to ensure your business is compliant with the Chain of Responsibility Laws?
If not, you could be unwittingly sitting on a time bomb, and you may not know it has exploded until your enterprise faces prosecution for the part you didn't know it played.
It's an ominous prospect, isn't it?
But it doesn't have to be. You can prevent any such risk by getting on top of CoR compliance—and you should, regardless of whether your business owns or operates any goods vehicles or not.
Chat to one of our chain of responsibility consultants located in Sydney, Melbourne, Brisbane, Perth, Bangkok and Vietnam today. Just click the "talk to a consultant" button above.
Our chain of responsibility consulting assignments have ranged across the world and include countries such as Argentina, Australia, Brazil, Cambodia, China, Egypt, Fiji, Hong Kong, Indonesia, Japan, Korea, Laos, Malaysia, Mongolia, New Zealand, Papua New Guinea, Philippines, Singapore, Thailand, United Arab Emirates, United Kingdom, United States & Vietnam.
To discuss ways we could offer help protect your company by
understanding your Chain of Responsibility obligations…
Click the button to book a call with one of our Chain of Responsibility Consultants.
How Can You Ensure CoR Compliance?
Although the amendments to the legislation have been in place for more than four years, it's common to hear of business leaders who are still unsure about their place or role in the chain of responsibility.
This is the first issue to tackle if you haven't already done so, because you can you determine the requirements incumbent on your business and implement processes to meet them when you fully understand them.
With that first step taken, it's possible that you'll need to take some, or all, of the following measures to ensure CoR compliance:
Review business practices
Change commercial arrangements
Adopt a risk-management approach
Develop appropriate training policies
Implement appropriate supervision
Maintain documented, auditable processes
Ensure that your people understand their CoR responsibilities
If that sounds like a lot of work, it could be, depending on how far your business has already come with CoR compliance.
If you're concerned about achieving compliance before your company gets caught out, Logistics Bureau can help.
We'll work with your team to quickly identify and implement the policies, processes, and systems you need to make your business compliant with all relevant HVNL legislation.
Our CoR compliance services include:
Compliance audits
Training and education
Management system implementation
Our CoR specialists will assist you in identifying exactly how the laws apply to your business, according to its place in the chain of responsibility, detect the gaps that could get you in trouble, and help you identify and implement the measures to plug them.
The Responsible Choice for Solving CoR Challenges
Logistics Bureau has completed over 1,600 client projects in the 23 years we've been operating, and have been advising our clients on Chain of Responsibility compliance since before the 2018 changes.
With a team including CoR experts, training specialists, IT advisers, and logistics and supply chain consultants, we can quickly bring your business to CoR compliance using a holistic approach, encompassing people, processes, policies, and supporting systems.
We have developed proprietary diagnostic tools to help you analyse and assess the potential business impacts of changes required for CoR compliance.
It All Starts With a 15-Minute Call
If you you're wondering where your business fits into the chain of responsibility…
If you're concerned that you're not monitoring compliance as diligently as you should…
Or if you're certain that you should audit your CoR compliance but don't know where to start…
Don't let these concerns weigh on your mind, or worse, shelve them in the hope that issues won't arise. Talk to us instead.
We invite you to take a 15-minute initial consultation with us online or by phone, completely free of charge.
During that call we typically complete the following initial steps:
Review your current situation.
Identify the main issue(s) to address.
Advise ways you can draft a CoR action plan.
Discuss next steps for working together if you choose to do so.
Take a Step Towards CoR Peace of Mind
If you're unsure of your CoR obligations and whether or not your business is meeting them…
You're welcome to talk to a Logistics Bureau Chain of Responsibility Consultant who will help you achieve peace of mind by understanding your obligations and what steps you might need to take.
Fill in the quick form to chat with a Logistics Bureau Chain of Responsibility Consultant
You can also call us at +61 (2) 8212 9775 or send an email to [email protected]
Talk soon!
Rob O'Byrne