What are the important skills you need either to possess or develop if you want to become one of tomorrow's supply chain leaders? Is it enough to have a business-related degree and a little supply chain experience, or is supply chain leadership something that you must work hard to acquire specific qualities for?
In reality it's probably a little bit of both. Certainly there are many elements of supply chain leadership which can't effectively be learned through academic channels alone. In any case a good place to start is by knowing what the most vital supply chain leaders' skills are and of course, why you need them.
That's what you'll find in this article, so you can check which essential skills you already have, and which ones you might wish to enhance with some pragmatic supply chain education.
These Are the 6 Supply Chain Leaders' Skills You'll Really Need
1. Information Technology and Automation Knowledge
Before getting into this first section proper, I want to make one very important point, which I'll expand on in later sections of this article. Supply chain is all about people using technology as a tool. Nothing is more important than working on your people skills if you want to be a successful supply chain leader
That said, there are few supply chains if any that run successfully today without the support of enterprise technology tools like warehouse management and enterprise resource planning (ERP) systems.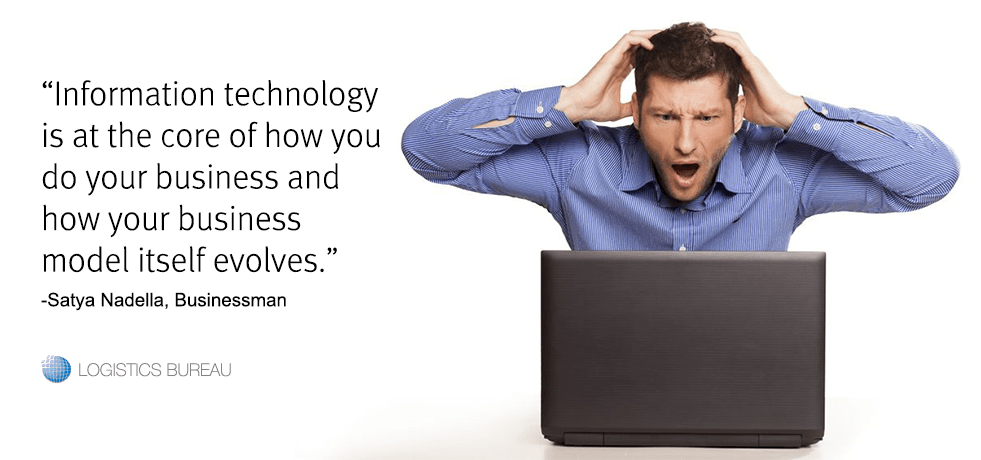 For that reason, you really need at least a modicum of IT understanding just to work in a supply chain environment.
---
To be a supply chain leader, you will need to be familiar with the use of enterprise software applications like WMS, TMS, and ERP, as well as analytics software, which is increasingly becoming a staple source of leadership decision support.
Enterprise IT Skills at User-level
There was a time when supply chain leaders could rely on subordinate employees to do the hands-on work with business information systems, and be content to receive reports and Excel spreadsheets containing data for decision-making.
Those days are gone however, and now you're expected to find your own way around the modules of your company's ERP and business intelligence applications. Furthermore, your need for technology understanding extends beyond hands-on use.
Understand IT as a Buyer
As a supply chain leader, your input into IT procurement will be crucial, and you must know enough about your company's technology needs to discuss them with vendors. You'll need to understand the relationship between ERP workflows and physical processes for instance, to help prevent classic mistakes from being made, such as applying new technology to outdated, inefficient processes.
It will help if you have knowledge of automation technology too, given that more and more companies are applying automation in distribution centres and warehouses. Eventually the point may be reached where skills in technology become more important to supply chain leaders than their people skills.
For now though, strong interpersonal skills still trump technological expertise as a supply chain leader's forte. Even so, a career at the head of your company's supply chain is not one to consider if you don't have some affinity for technology and its application in business.
2. A Grasp of Economics and Market Dynamics
The supply chain world is changing rapidly and sometimes unpredictably, in line with the market dynamics across many industries, all of which are being affected by rapid shifts in customer and consumer buying-behaviour.
Many markets which used to be purely local or regional, have now become global, as have the supply chains that serve them. As a supply chain leader you will need to focus on what lies ahead and to some extent, be able to predict it. This can only be possible with a thorough understanding of the market dynamics relating to your industry and your company.
Of course each industry and the niches within them are subject to their own specific market dynamics. While it's entirely possible for supply chain leaders to work in any industry as long as they know their stuff, this does mean that a change of employer can require some in-depth study if the market is unfamiliar.
As a basis to quickly adjust to supply chain careers moves, it will help a lot to be familiar with the basic concepts of economics.
---
In order to see ahead and lead a supply chain team effectively, you'll need to understand what drives demand, supply, and pricing for the goods and services provided by your organisation and its competitors. These forces impact many aspects of supply chain management, including the cost of goods sold and the cost to serve your company's customers.
3. Understanding Cost-to-serve
Supply chain leaders play a very active role in the profitability of their employing companies. If you're running a supply chain operation, your decisions impact the costs involved in supplying your organisation's customers.
You will have a huge advantage and the potential to shine as a leader if you can quantify the impact of your supply chain leadership decisions on the company's bottom line. For instance, too few companies focus on the real costs involved with serving customers.
The result of this inattention is often a one-size-fits-all approach to service, inevitably leading to the over-servicing of some customers and the under-servicing of others. More to the point though, a single service offering can impair profitability, perhaps creating a situation where logistics costs cause some sales to actually generate losses instead of profits.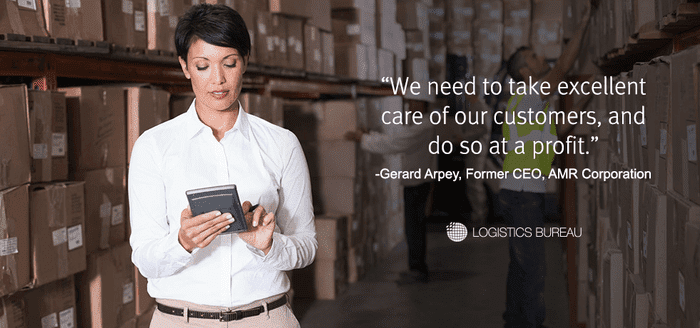 If you understand the cost-to-serve concept and how to apply it to your company's supply chain activity, you'll be able to identify unprofitable customers and products.
---
By developing a thorough cost-to-serve understanding, you'll even be able to make decisions which improve the profitability of those customers and products, as opposed to taking knee-jerk measures to cut losses.
Every company wants supply chain leaders who can make direct and positive impacts on the bottom line—but not every company has such leaders. That's why familiarity with cost-to-serve is one skill that can really help you stand out as a competent supply chain professional.
4. The Skill of Flexibility
The one thing you won't find on this list of supply chain leaders' "must have" skills is innovation. You don't have to be an innovator to be a good supply chain leader, but you do have to support and drive innovation. Flexibility is the skill that will help you to do that.
Flexibility gives you the ability to let others do the innovative thinking. Your flexibility will give those innovative thinkers the confidence to present their ideas, since they know that you will adopt them if it makes sense to do so.
Flexibility will keep you from feeling too comfortable in the status quo to ever let it go. Flexibility will ensure that change (often termed the only constant in supply chain management) will not faze you or cause you undue stress. In turn, your team will be encouraged to embrace, rather than resist change.
Flexibility is one of the soft skills that differentiate successful supply chain leaders. This is not only because of the changing nature of supply chain operations, but also because things don't always go to plan—far from it in fact.
During supply chain improvement projects for example, it's not uncommon for things to crop up which require plans to be changed. An inflexible leader may doggedly try to follow the original plan, becoming ever more frustrated in the process and hampering, rather than helping the situation.
---
Inflexibility often manifests in the belief that changing a plan is an admission of poor planning, which may not be the case at all.
---
Don't fall into this trap. Work on your flexibility as a leader. Accept that plans should always be work-in-progress, and adapt your approach when required. You can't plan for every eventuality, and while flexibility is a virtue for supply chain leaders generally, it's an absolute essential in project management.
5. Project Management Skills
Aside from flexibility, there are a number of other project-management skills that you'll need as a supply chain leader. Of course a lot depends on what leadership role you are in, but if you are headed to the top, you'll probably hold a number of management positions on the way up, most of which will see you leading projects from time to time.
In any case, if you make it to the C-suite or indeed, to any senior leadership position, it will help you and your managers do a better job if you understand the key principles, pitfalls, and challenges inherent in project management.
The most important project management skills to acquire as a supply chain leader are as follows:
The ability to negotiate successfully for resources, budgets, and schedules
A high degree of personal organisation
A proactive approach to risk management
Of course the above-noted skills are also valuable for supply chain leaders in general, not just as part of a project-management skill set. I've simply noted them here because they are the carry-over skills most likely to be required in a supply chain leadership role. To elaborate:
Personal organisation will be vital for keeping track of numerous projects for which you are likely to be a sponsor and meeting your obligations toward them.
You may sometimes be called upon to support project business cases, hence the need for negotiation skills.
When deciding if you'll grant approval for requested projects, knowledge of risk management will help you to ask the right questions relating to project proposals and business cases.
6. The Ability to Get the Best from People
So how about those people skills I briefly mentioned earlier?
I can't put it any more plainly: the ability to lead, manage, influence, and inspire other people is the number one fundamental, essential skill that all supply chain leaders and managers should possess.
---
The required skills can be learned but one thing is certain: If you don't like the idea of building teams and developing professional relationships with a lot—and I do mean a lot—of other people, don't choose a career as a supply chain leader. You'll be unhappy and likely to regret your decision.
On the other hand, if you love working with people but just don't see yourself as a great leader, you probably have just the right  mindset to succeed in a supply chain leader's role.
There is nothing wrong with being self-critical, as long as you have the will to learn what you need to, and the energy to commit to your own personal development. Being passionate about teamwork and enjoying interaction with others is really half the battle in succeeding as a supply chain leader.
The 3 Cs of Supply Chain Leadership
Communication: First and foremost you need to communicate well … to articulate sometimes complex concepts in a way that anyone within your company can understand, regardless of whether they have supply chain knowledge or not.
Collaboration: Secondly, you will need to be able to foster collaboration, a critical element in any modern supply chain.
This won't always be easy, because sometimes you'll be asking teams inside and outside of your business to collaborate and work together despite competing priorities and expectations. To ensure these parties collaborate, you'll need to draw on skills in communication, persuasion, and relationship building.
Change: Change management is another people skill in which you might wish to receive some extra education or training. If you are planning to graduate from a role in which you've been used to participating in, but not leading change efforts, experience alone may not be sufficient to help you take people through tough changes. Resistance to change can be hard to overcome.
The impact of changes within your supply chain can impact employees on a very personal level. You'll need to know how to empathise and to actively listen to what people are telling you. Without these skills your leadership can easily be rejected during periods of change, purely through fear of the unknown and a sense that you don't appreciate employees' personal concerns.
Get the Best From Yourself
Finally, while the need to interact effectively with other people might seem obvious, you shouldn't neglect the development of the person most impacted by your skills and abilities—yourself.
Supply chain leaders should be able to conduct regular self-assessments and identify their areas of weakness.
We never stop learning and developing, but by having the ability to appraise your own skills honestly, and work on those areas that need it, you can acquire new expertise at a rate that keeps pace with the ever-changing supply chain environment.
How to Boost Your Supply Chain Leader's Skills
Your business degree and/or hands-on experience in a supply chain role will certainly help you gain and maintain a supply chain leader's position in your current company, or in a new organisation if you should be planning a move.
---
Supply chains however, have become so complex that an extensive toolkit of skills of required if you really want to thrive and make a difference as a supply chain leader.
---
Some of the skills in that toolkit can be difficult to attain without many years of supply chain experience, simply because they are rarely taught outside of the workplace. Your best option might be a program of specialised supply chain and logistics education.
Training at the Supply Chain Leaders Academy for example, is facilitated by people who actually work in the industry, and can help you learn about each supply chain area in a pragmatic way, using real-world problem-solving and relatable examples of commonly made mistakes, as well as methods to avoid them.
If you've read this blog post, perhaps you've been searching online for ways to enhance your supply chain leader's skill set. If so, you don't need to look much further. Join Supply Chain Leaders Academy today, and access the skills you need to be a supply chain leader of tomorrow.

Best Regards,
Rob O'Byrne
Email: [email protected]
Phone: +61 417 417 307